Our Expertise in Speech Recognition Services
Out of many disruptive technologies, communicating with machines is one of the most fascinating technology. With the power of popular online cognitive service providers like IBM Watson, we enable the machines to listen and speak to humans and other machines. We are experts in evaluation, integration and customization of many popular online cognitive services.

What are Cognitive Services

Cognitive Services are collection of machine learning algorithms hosted over cloud that solve problems related to Artificial Intelligence. One of the most exciting parts of cognitive services is Speech recognition. Popular services provide APIs enabling us to add speech recognition capabilities to our application. This simply converts voice/audio into written text that aids quick understanding of content.
Speech recognition services have a plethora of professional and casual uses. Some of the use cases includes: voice control over apps, devices and accessories, transcriptions of meeting notes and conference calls in real-time and automated classification of phone calls.
Speech to Text and
Machine Learning
Apply powerful neural network models to your audio for unparalleled accuracy. The accuracy improves over time as technology advances.
Popular Services:
IBM Watson
Amazon Transcribe
Twilio
Google Speech API
Azure Cognitive services - Speech to Text for Microsoft
API.AI
Speechmatics
Vocapia Speech to Text API
Watson Cognitive Services
IBM Watson Speech to Text API aids understanding of content by converting voice and audio into written text. Alternatively, the IBM Watson Text to Speech service offers an API that uses speech-synthesis capabilities by IBM to arrange text into synthesize text into natural-sounding speech. It supports an array of dialects, voices and languages.
Better Accuracy
Generates accurate transcriptions by applying grammar, language structure and composition guidelines to audio signals.
Speaker Identification
IBM Watson Text to Speech API is Capable of identifying and registering more than one speaker with accuracy and confidence.
Custom Model support
For improved accuracy the API can be customized for the preferred language and content such as names of individuals, sensitive subjects or product names.
Real-time conversation
IBM Watson Speech to Text provides meaningful analytics by transcribing and analyzing audio from a microphone in real-time to pre-recorded files.

Support for Multiple
Languages

The IBM Watson Speech to Text Service with its speech recognition capabilities automatically transcribes Arabic, English, Spanish, French, Brazilian Portuguese, Japanese, and Mandarin speech into text.

Multiple Audio Formats
Supported
Identifies and transcribes discussions with precision, even if the audio quality is low. Supports multiple audio formats (.mp3, .mpeg, .wav, .flac, or .opus) and programming interfaces (HTTP REST, Asynchronous HTTP, Websocket)
Context and Custom
words support

Watson Natural Language Understanding identifies and analyzes text to drive meta-data from content such as keywords, concepts, categories, entities, semantic roles and relations.
For more personalized services, following three Watson Cognitive Services API's can be used:
IBM Watson Personality
Insights
Predicts the needs, values and personality characteristics of an individual, by extracting information from their digital communications, social media and written text.
IBM Watson Tone
Analyzer
Detects three types of language tones, using linguistic analysis from text: social tendencies, emotional state and language style.
IBM Watson Emotion
Analysis
A fraction of the Alchemy Language API, is useful in measuring the emotions of an individual by analysing his or her writing.
Azure Cognitive Services
Azure Speech to Text equipped with tone analyzer transcribes audio to text and converts it back to speech for natural responses.
Real-time
Conversation
Azure Cognitive Services can be customized to turn on and recognize audio coming from a microphone or any other real-time audio source, and even audio from within a file.
Multiple Language
Support
Azure Speech to Text recognizes and transcribes audio in a number of languages in interactive and dictation modes.
Multi-Mode
Conversation &
Dictation
Azure Custom Speech Service supports three modes of recognition: dictation, conversation and interactive. Its recognition mode adjusts speech recognition based on how the users are likely to speak. Depending on their need, users can select the appropriate recognition mode.
Bing Cognitive
Services
Azure Cognitive Services, with a single API call enables users to search carefully and systematically billions of images, videos, webpages and news.

Wide Array of Languages Supported
Google Cloud Speech API is supportive of a global user base as the API is capable of recognizing over 110 languages and variants.
Real-time Conversation Support using gRPC
Google Cloud Speech API using gRPC recognizes, streams and shares text results in real-time i.e immediately while speaking. The process remains the same for audio stored in a file.

Multiple Audio Formats Supported
Google speech to text transcribes audio input from pre-recorded to real-times sources and supports multiple audio encodings such as FLAC, PCMU, Linear-16 and AMR.
Google Speech
Easy to use, Google Cloud Speech API applies powerful neural network models to convert audio to text. Google Cloud Speech API facilitates integration of Google speech recognition into developer applications. Developers can send audio and receive transcription in text from the Google Cloud Speech API service.
Good Accuracy Google speech to text uses advanced neural network algorithms for speech recognition. Users should expect enhanced accuracy as Google Speech Recognition technology advances. Developers can also benefit from Google Natural Language Processing that carries out entity analysis, sentiment analysis, syntax analysis and content classification.

Noisy Background or
bad audio quality
For improved Accuracy of the results, the quality of the environment has to be monitored such as the placement of the recording device, phone for in-calls and acoustics of the room. The API is sensitive to noisy background and bad quality audio.
Speech Overlap During
Conversation
With people speaking at the same time, it becomes difficult to recognize and transcribe speech.
Context of
Conversation
The API transcribes audio as it recognizes it, causing spoken words to lose context.
Accent
Support
Limited capabilities in drawing classification of non-native speakers.
ConverseSmartly by Folio3
With the development of web application ConverseSmartly (CS), Folio3 has established a strong footprint in the use and application of Machine Learning, Artificial Intelligence and Natural Language Processing.

CS enables organizations and individuals to work smarter, faster and with greater accuracy. The application can be used to analyze dialogue or speech from team meetings, interviews, conferences and seminars and even lectures into text.
SOME OF OUR CUSTOMERS SUCCESS STORIES


WHAT CLIENTS SAY ABOUT US
Twinstrata has partnered with Folio3 for several years since the very early days of our company. We have been able to offload a significant portion of our development effort to their team. They have been reliable and responsive to our needs.
Mark Aldred
Director, Product Development,
TwinStrata
The Folio3 team has consistently exceeded our expectations. It felt as if we were working with an onshore team. It was their ability to understand our needs and keep us engaged throughout the entire process that has resulted in an exceptional product and a valued partner
Johnny McGuire
Product Manager,
TRUETRAC
They have helped us manage and execute the bulk of the engineering work necessary for integrating with our partners in the Airline, Car and Hotel verticals.
Stewart Kelly
Whether it's a new development, update or maintenance - Folio3 always shines through. Their turnaround time is always stellar, it's a pleasure to work with them.
Mike Do
Software Engineer,
Barnes & Noble
Folio3 nails it again and again. Their development & QA work is absolutely flawless, couldn't have asked for a better technology partner.
Thais Forneret
Back Office Manager,
Maestro Conference
Having reliable, high quality product development, QA and marketing support resources gives us more bang for the buck and enables much shorter development timeframes than a US only operation.
Tony Lapine
The Folio3 team did an amazing job. They really look out for the customer and try and do the best for them. Very impressed with the final product they delivered. I really enjoyed working with their team and would highly recommend them.
Sarah Schumacher
Progressive Beef Program Manager at
Zoetis
We were extraordinarily pleased with the functionality and depth of understanding that Folio3's solution exhibited after a relatively brief but incisive, project kickoff meeting. Folio3 "gets it" from the start, relieving us from tedious development discussions drawn out over a long period of time.
Anne Thys
VP Logistics,
Sundia Corporation
Folio3 has developed our award winning cross platform app on the Sencha Touch framework and we are very happy with the implementation and the capabilities of the product.
Idrees Shah
Project Consultant, Public Authority for Consumer Protection,
Government of Oman
LET'S TALK ABOUT YOUR PROJECT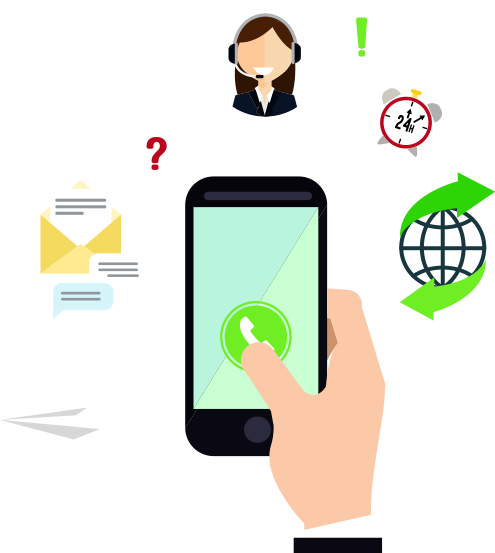 CALL

VISIT
1301 Shoreway Road, Suite 160,
Belmont, CA 94002