CRM Sales Automation Solutions
Gain an unbeatable advantage with powerful sales automation solutions
Businesses rely on their sales teams for delivering effective communication and impeccable customer services which impacts your company's productivity as a consequence. The efficiency of your sales workforce can tremendously affect the sales and overall revenue of your business. Sales automation services are helping business owners effectively manage sales data, manage orders, generate quotes and system reports with real time information, make end-to-end processes faster and enhance customer experience. This is one of the major reasons why savvy business owners and technologically smart companies around the world are rapidly embracing sales automation solutions and maximizing their productivity, work efficiency and sales.
How CRM Automation works?
CRM automation systems take the customer's journey to a deeper level by optimizing the value of all current and prospective one-on-one customer interactions. Essentially the CRM workflow includes initiating marketing, processes sales, scheduling orders and providing support. The CRM system collects consumer data, analyzes the collected information to understand customer requirement and adjusts marketing campaigns accordingly to increase sales. When a potential customer becomes a qualified lead by a company's marketing standards, they enter the sales funnel where the CRM automation helps narrows down the process of creating a more personalized customer experience by providing complete visibility into each individual customer relationship with the company and offering a more targeted approach.
How Sales Automation works?
Even though many use sales automation interchangeably with marketing automation, they are both used for different parts of the sales funnel for growth. Sales automation typically targets a single prospect with custom touchpoints for each buyer persona. Sales automation assists sales reps in automating actions, setting up custom sales processes and nurturing leads through effective engagement. Intelligence driven automation not only assists in driving effective email and social campaigns by utilizing interactions from your company website or app but it also helps segment customer information by automatically fetching or adding contacts from your favorite CRM.
Folio3 Expertise with CRM Sales Automation Solutions
At Folio3, we have been serving customers across the globe with the best sales automation services and solutions. When you partner up with us, you gain the unbeatable advantage of innovative sales automation solutions that will help your company deliver better results and an improved ROI. Our team of sales automation system experts at Folio3 have years of experience and proven technical expertise in Sharepoint, Dynamics, Netsuit, Zendesk and Salesforce automation technologies. Our CRM Salesforce automation solutions have enabled countless businesses take complete control of their inventory, process sales, track customer interactions and analyze performance as well as sales forecasts. By partnering up with Folio3 for our sales automation solutions, your company gains the capability of:
Automating sales processes with customized workflows
Streamlining lead & forecast activities to improve lead cycle
Intelligently route leads & perform guided selling
Instant access to sales data, contacts & opportunities
Built in sales knowledge base productivity tools
Complete view of business with process based dashboard
Increasing revenue through best offers and actions
Guided data analysis procedures & drillable reports
With our sales automation services you gain laser focus of your industry specific KPIs and critical business activities which helps you in understanding sales performances and seize new opportunities like never before.
SOME OF OUR CUSTOMERS SUCCESS STORIES
WHAT CLIENTS SAY ABOUT US
Twinstrata has partnered with Folio3 for several years since the very early days of our company. We have been able to offload a significant portion of our development effort to their team. They have been reliable and responsive to our needs.
Mark Aldred
Director, Product Development,
TwinStrata
The Folio3 team has consistently exceeded our expectations. It felt as if we were working with an onshore team. It was their ability to understand our needs and keep us engaged throughout the entire process that has resulted in an exceptional product and a valued partner
Johnny McGuire
Product Manager,
TRUETRAC
They have helped us manage and execute the bulk of the engineering work necessary for integrating with our partners in the Airline, Car and Hotel verticals.
Stewart Kelly
Whether it's a new development, update or maintenance - Folio3 always shines through. Their turnaround time is always stellar, it's a pleasure to work with them.
Mike Do
Software Engineer,
Barnes & Noble
Folio3 nails it again and again. Their development & QA work is absolutely flawless, couldn't have asked for a better technology partner.
Thais Forneret
Back Office Manager,
Maestro Conference
Having reliable, high quality product development, QA and marketing support resources gives us more bang for the buck and enables much shorter development timeframes than a US only operation.
Tony Lapine
The Folio3 team did an amazing job. They really look out for the customer and try and do the best for them. Very impressed with the final product they delivered. I really enjoyed working with their team and would highly recommend them.
Sarah Schumacher
Progressive Beef Program Manager at
Zoetis
We were extraordinarily pleased with the functionality and depth of understanding that Folio3's solution exhibited after a relatively brief but incisive, project kickoff meeting. Folio3 "gets it" from the start, relieving us from tedious development discussions drawn out over a long period of time.
Anne Thys
VP Logistics,
Sundia Corporation
Folio3 has developed our award winning cross platform app on the Sencha Touch framework and we are very happy with the implementation and the capabilities of the product.
Idrees Shah
Project Consultant, Public Authority for Consumer Protection,
Government of Oman
LET'S TALK ABOUT YOUR PROJECT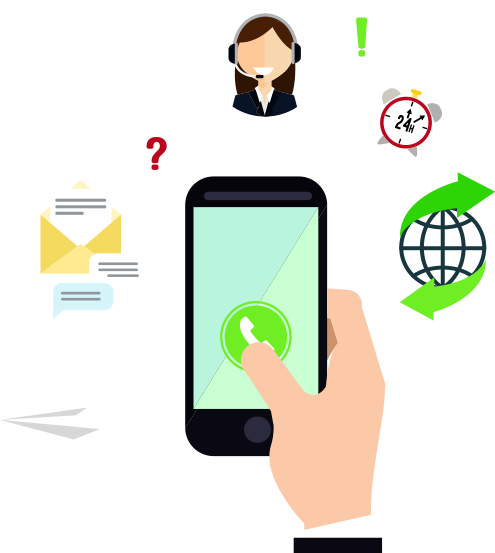 CALL

VISIT
941 E. Charleston Road, Suite 101, Palo Alto, CA, 94303