Field Automation Solutions

Eliminate the inaccuracies of manual data entry and hit higher sales with field force automation
Field force automation systems are offering companies a consistent platform across almost all kinds of handheld devices including Smartphone, tablets and PDAs by removing the hassle of manual paperwork and data entry. Effectively aiding companies in distributing their teams strategically across a territory, field automation software integration ensures the removal of delays, helping businesses improve their leads margin. Field automation technology is winning over companies from the utility and telecommunications industries across the globe because of its impressive processes. It is helping companies capture data, service information and even place orders on the go, offering valuable workforce solutions for a wide range of industries including:
Manufacturing & HVAC industry
Industrial engineering
Heavy equipment & mining industry
Healthcare & medical equipment
Telecommunications & cable industry
Field services & construction
Distribution service industry
Energy & utility service
Public & government sector
Facilities & asset management
With a field service management software, reps in the field can easily access vital information in real time, tap into customer order histories, run credit card checks while ensuring that payments have gone through and SMS notifications or email confirmations have been received.
Here's an example of some Field Automation solutions that Folio3 has built:
Growers Express
Field automation for the major agricultural company included customization, integration and suite of mobile solutions.
Progressive Beef
Automated iOS and web based solution for the quality management of animal feed yards in the bovine industry.
Pigwise
The web based quality management solution for pig farms that facilitates the monitoring and management of healthy pigs along with providing reporting features.
Colgate
An android based mobile app that helps sales reps perform in-store activities, conduct surveys and compliance audits directly on their smartphones.
How it works?
Field force automation is a process that empowers field workers to have direct access to order information and work data from a handheld device which helps improve productivity and work efficiency. Networked organizations use a centralized server through which the admin assigns appointments or work orders to registered company field workers. Field workers are able to receive their daily appointments and tasks on their Smartphones or other devices through mobile based applications. Using internet, GPS services are used to determine the proximity of the field worker's location which facilitates in accurately delivering or reassigning of tasks.
In one such instance, Folio3 developed and implemented a suite of web and mobile field automation solutions for FoodLink (formally known as TrueTrac). The award winning solution included a wide array of applications for FoodLink's agri-business clients, offering them product traceability compliance, secure food data storage, reporting, agriculture data collection and payroll management in real time. With this field automation solution, farmers are now able to easily trace fresh produce and connect suppliers directly with the consumers. The entire system from produce collection till sending out supplies and tracking food quantity remains automated, replacing the old paper-based ticketing and tagging.
How Field Automation helps
Field service management software or automation services enable companies to create an absolute workflow to deal with customer demands effectively. When field workers have access to real time customer data and preferences, they are able to make valuable service recommendations and offer personalized services which improves customer satisfaction and loyalty. Field force automation software enables companies in retaining comprehensive histories of their customer orders, evaluate completed appointments and track field force performance, ensuring smooth flow of their business. Field force automation is helping companies to efficiently manage time, create effective employee coordination and develop interactive scheduling through a centralized network with an extended mobile based applications.
Field Automation Services
At Folio3, we provide customized field service management software solutions that enable companies to instantly improve their field team productivity and increase sales. Offering complete field force automation solutions and field service management software integration, we have been assisting small businesses and multinational corporations reduce company expenses by eliminating time consuming and manual data operations. Our partner companies have overcome challenges such as enlarging customer base and product catalog, expanding sales force and higher customer expectations.
Folio3's expert field force automation team delivers competitive field service management software integration solutions that offer you benefits like:
Increased field rep productivity & reduced data-collection time
Elimination of paperwork & manual data entry hassle
Targeted field activities using time tracking & GPS monitoring features
Revenue & ROI boost with automated product catalogue & ordering tools
Greater usability with process guided task navigation for field reps
Optimized business operations with increased customer satisfaction levels
Dynamic scheduling & faster reporting for increased accuracy
Dynamic scheduling & faster reporting for increased accuracy
SOME OF OUR CUSTOMERS SUCCESS STORIES
WHAT CLIENTS SAY ABOUT US
Twinstrata has partnered with Folio3 for several years since the very early days of our company. We have been able to offload a significant portion of our development effort to their team. They have been reliable and responsive to our needs.
Mark Aldred
Director, Product Development,
TwinStrata
The Folio3 team has consistently exceeded our expectations. It felt as if we were working with an onshore team. It was their ability to understand our needs and keep us engaged throughout the entire process that has resulted in an exceptional product and a valued partner
Johnny McGuire
Product Manager,
TRUETRAC
They have helped us manage and execute the bulk of the engineering work necessary for integrating with our partners in the Airline, Car and Hotel verticals.
Stewart Kelly
Whether it's a new development, update or maintenance - Folio3 always shines through. Their turnaround time is always stellar, it's a pleasure to work with them.
Mike Do
Software Engineer,
Barnes & Noble
Folio3 nails it again and again. Their development & QA work is absolutely flawless, couldn't have asked for a better technology partner.
Thais Forneret
Back Office Manager,
Maestro Conference
Having reliable, high quality product development, QA and marketing support resources gives us more bang for the buck and enables much shorter development timeframes than a US only operation.
Tony Lapine
The Folio3 team did an amazing job. They really look out for the customer and try and do the best for them. Very impressed with the final product they delivered. I really enjoyed working with their team and would highly recommend them.
Sarah Schumacher
Progressive Beef Program Manager at
Zoetis
We were extraordinarily pleased with the functionality and depth of understanding that Folio3's solution exhibited after a relatively brief but incisive, project kickoff meeting. Folio3 "gets it" from the start, relieving us from tedious development discussions drawn out over a long period of time.
Anne Thys
VP Logistics,
Sundia Corporation
Folio3 has developed our award winning cross platform app on the Sencha Touch framework and we are very happy with the implementation and the capabilities of the product.
Idrees Shah
Project Consultant, Public Authority for Consumer Protection,
Government of Oman
LET'S TALK ABOUT YOUR PROJECT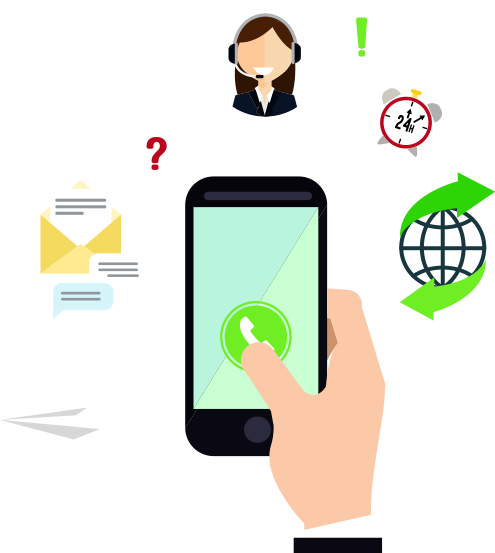 CALL

VISIT
941 E. Charleston Road, Suite 101, Palo Alto, CA, 94303