HIPAA, HITECH Compliant Solution Designing & Development
True end-to-end security for easy compliance
Rapid changes in 21st century healthcare technologies is becoming a challenge for hospitals, healthcare organizations and clinical workflows as physical theft, unauthorized access, data disclosure and physical loss becomes all too common security issues for digital PHI sharing and storing systems. Today, however, patient data and protected health information (PHI) is largely governed by privacy and security rules asserted through the Health Insurance Portability and Accountability (HIPAA) Act and the Health Information Technology for Economic and Clinical Health (HITECH) Act to ensure ethical practices of providers to protect their patient's data. As the penalties arising from the violation of these security standards become more serious and costly, healthcare organizations become more aware, asking for messaging applications, digital systems and solutions that are designed to meet security requirements under HIPAA and HITECH through encryption, authentication and other security protocols.
Folio3 has years of expertise in providing real-time HIPAA and HITECH compliant, secure messaging and communication solutions to healthcare organizations, successfully facilitating thousands of healthcare practitioners, providers and other members of healthcare teams in providing true patient care. Our video hosting, conferencing and messaging solutions are not only encrypted for high-level security but also help you extend your practices by enabling you to deliver healthcare to your patients absolutely anytime and anywhere.
HIPAA and its Requirements
for Healthcare Solutions
HIPAA (Health Insurance Portability and Accountability Act) is a federal law that was passed by Congress in 1996 to protect the privacy of your personal health information. HIPAA has been effective in reducing health care fraud and abuse by allowing healthcare providers access to information that allows them to perform their jobs efficiently and enforcing industry-wide standards for protected health information in an electronic environment.
Well-designed HIPAA-compliant solutions should factor in potential theft or fraud into its application architecture by adding authentications and giving application admins the remote capability of disabling encryption keys to sensitive PHI information. Folio3's truly secure and HIPAA-compliant messaging services provide you the benefit of:
Powerful authentication and authorization access
Encrypted data messaging for network & transit
End-to-end data encryption on mobile devices
Fully integrated auditing capabilities & archive history
Enabling secure photo and video sharing
Creation & monitoring of private or patient-specific groups
Instant lock-out and erasing of data on stolen devices
Understanding HITECH Compliance
HITECH (Health Information Technology for Economic and Clinical Health), also called the HITECH Act legislation was enforced in 2009 to ensure the implementation of electronic health records (EHR) and supporting health information technology in the United States for the exchange of protected health information.
HITECH tackles the privacy issues connected with the digital transmission of healthcare information as it toughens the civil and criminal enforcement of HIPAA standards with severe penalties for violation. HITECH-compliant solutions empower healthcare organizations with reliable communication systems and applications that instantly deliver secure messages to healthcare personnel, ER trauma teams, on-call nurses and more. Organizations completely reliant upon IT infrastructures require HIPAA and HITECH-compliant messaging and video conferencing solutions that are powerful enough to share sensitive data across several departments, agencies and geographical locations.
Our Work Experience in building HIPAA & HITECH Compliant Solutions
Meeting all of HIPAA and HITECH standards is a difficult task as you require ample of experience in working with the healthcare industry and maximum knowledge of healthcare-specific messaging solutions and clinical workflows. At Folio3, our team of experts have years of experience in building secure communication applications to meet all HIPAA and HITECH-compliant messaging requirements.
We have been designing, developing and deploying secure communication solutions that enable healthcare organizations to replace outdated technology and improve care coordination, inside and outside of the healthcare environment. Our work experience and expertise have led us to work with some of the most well-known names in the healthcare industry like HipLink and VeeMed. We have developed HIPAA, HITECH-compliant solutions for them to aid healthcare teams in securely exchanging PHI in real-time through the most-reliable secure messaging platforms, improving communication workflow, service integration and secure file sharing.
SOME OF OUR CUSTOMERS SUCCESS STORIES
WHAT CLIENTS SAY ABOUT US
Twinstrata has partnered with Folio3 for several years since the very early days of our company. We have been able to offload a significant portion of our development effort to their team. They have been reliable and responsive to our needs.
Mark Aldred
Director, Product Development,
TwinStrata
The Folio3 team has consistently exceeded our expectations. It felt as if we were working with an onshore team. It was their ability to understand our needs and keep us engaged throughout the entire process that has resulted in an exceptional product and a valued partner
Johnny McGuire
Product Manager,
TRUETRAC
They have helped us manage and execute the bulk of the engineering work necessary for integrating with our partners in the Airline, Car and Hotel verticals.
Stewart Kelly
Whether it's a new development, update or maintenance - Folio3 always shines through. Their turnaround time is always stellar, it's a pleasure to work with them.
Mike Do
Software Engineer,
Barnes & Noble
Folio3 nails it again and again. Their development & QA work is absolutely flawless, couldn't have asked for a better technology partner.
Thais Forneret
Back Office Manager,
Maestro Conference
Having reliable, high quality product development, QA and marketing support resources gives us more bang for the buck and enables much shorter development timeframes than a US only operation.
Tony Lapine
The Folio3 team did an amazing job. They really look out for the customer and try and do the best for them. Very impressed with the final product they delivered. I really enjoyed working with their team and would highly recommend them.
Sarah Schumacher
Progressive Beef Program Manager at
Zoetis
We were extraordinarily pleased with the functionality and depth of understanding that Folio3's solution exhibited after a relatively brief but incisive, project kickoff meeting. Folio3 "gets it" from the start, relieving us from tedious development discussions drawn out over a long period of time.
Anne Thys
VP Logistics,
Sundia Corporation
Folio3 has developed our award winning cross platform app on the Sencha Touch framework and we are very happy with the implementation and the capabilities of the product.
Idrees Shah
Project Consultant, Public Authority for Consumer Protection,
Government of Oman
LET'S TALK ABOUT YOUR PROJECT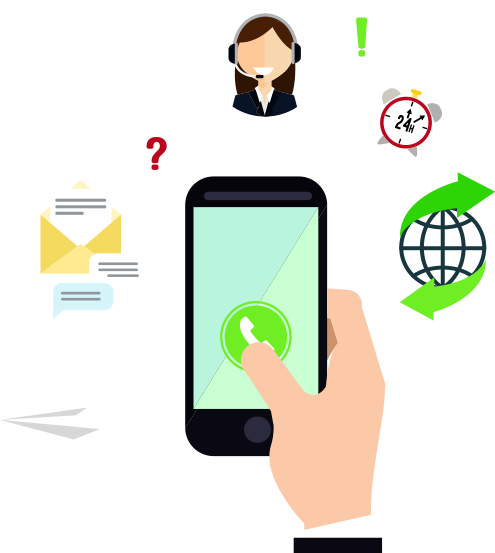 CALL

VISIT
941 E. Charleston Road, Suite 101, Palo Alto, CA, 94303