Cloud Services Integration Solutions for Enterprises
Secure, performant and highly available enterprise-grade integration
Enterprises seeking to become more agile towards the rapidly changing IT landscape are turning to the cloud, making it an essential part of their business strategies. Today, cloud is considered as the most reliable, secure and scalable infrastructure for software and platforms that meets the IT requirements of diverse enterprises. Prefered as a viable option by organizations around the globe, cloud technology partners who can design, develop and implement a sound-cloud solution while catering to the variations that it offers as private, public and hybrid cloud are quickly becoming imperative for an organization's success.
With the growing number of cloud applications and services, keeping an enterprise connected can become problematic, especially when integration of cloud services poses as a real challenge. Enterprises require effective strategies and better ways for integrating between cloud services and on-premises apps and services. Security, administration monitoring and auditing capabilities provide enterprises better visibility across the cloud, mobile as well as partner channels, enabling them to extend beyond their environments and platform.
Why Choose Folio3 for
Cloud Services Integration
Solutions?
Enterprises looking to leverage the cloud to explore new business avenues and objectives prefer to choose a reliable and secure cloud services integration solutions provider to meet the challenges of the IT environment heads on. At Folio3, we help enterprises transform their IT landscape with our scalable cloud solutions, aiding them in evaluating the right platform and managing operations successfully. Our approach is to offer customized integration services by simplifying complexities so you can get exactly what you need. At Folio3, we develop cloud solutions for enterprises to help businesses maximize returns from their cloud investments. Our cloud integration solutions offers you:
More choices and less complexity with a single integrator
Simplified integration using international standards
A dedicated development and transformation team
Secure in-cloud and on-premises authorization of access
Scalable and point to point integration solutions
Rich monitoring and management capabilities
Integration Solutions with Business Intelligence
In order to enable enterprise-scale business intelligence, companies require a seamless combination of various systems, processes and information from across and beyond their physical boundaries. Cloud integration solutions with business intelligence infrastructure accesses, reconciles and prepares data for easy analysis and delivery. The cutting-edge solutions offered by Folio3 will effectively meet your current integration requirements to accelerate and enhance the deployment of an open yet flexible infrastructure in the most economical way.
Integration Solutions with CRM & ERP Systems
Even though CRM (Customer Relationship Management) and ERP (Enterprise Resource Planning) work well as a stand-alone product, it's true power can only be seen when a full integration of both is achieved as one solution. By leveraging the power of CRM and ERP, your enterprise will be able to terminate data entry and storage duplicates, easily share data, improve order and quote management, gain increased visibility and reduce IT costs while enhancing your organizational efficiency.
Integration Solutions with Identity Management
For enterprises that are expanding globally, Folio3 is a proven partner that offers complete cloud integration solutions with identity management. Our identity management integration solutions will eliminate the complexities and time-consuming processes while enhancing your business agility for on-premises, cloud and hybrid environments. We have enabled dozens of enterprises to achieve breakthrough scalability with our comprehensive integration solutions, allowing them to simplify identity lifecycle management and providing secure access from any device.
SOME OF OUR CUSTOMERS SUCCESS STORIES
WHAT CLIENTS SAY ABOUT US
Twinstrata has partnered with Folio3 for several years since the very early days of our company. We have been able to offload a significant portion of our development effort to their team. They have been reliable and responsive to our needs.
Mark Aldred
Director, Product Development,
TwinStrata
The Folio3 team has consistently exceeded our expectations. It felt as if we were working with an onshore team. It was their ability to understand our needs and keep us engaged throughout the entire process that has resulted in an exceptional product and a valued partner
Johnny McGuire
Product Manager,
TRUETRAC
They have helped us manage and execute the bulk of the engineering work necessary for integrating with our partners in the Airline, Car and Hotel verticals.
Stewart Kelly
Whether it's a new development, update or maintenance - Folio3 always shines through. Their turnaround time is always stellar, it's a pleasure to work with them.
Mike Do
Software Engineer,
Barnes & Noble
Folio3 nails it again and again. Their development & QA work is absolutely flawless, couldn't have asked for a better technology partner.
Thais Forneret
Back Office Manager,
Maestro Conference
Having reliable, high quality product development, QA and marketing support resources gives us more bang for the buck and enables much shorter development timeframes than a US only operation.
Tony Lapine
The Folio3 team did an amazing job. They really look out for the customer and try and do the best for them. Very impressed with the final product they delivered. I really enjoyed working with their team and would highly recommend them.
Sarah Schumacher
Progressive Beef Program Manager at
Zoetis
We were extraordinarily pleased with the functionality and depth of understanding that Folio3's solution exhibited after a relatively brief but incisive, project kickoff meeting. Folio3 "gets it" from the start, relieving us from tedious development discussions drawn out over a long period of time.
Anne Thys
VP Logistics,
Sundia Corporation
Folio3 has developed our award winning cross platform app on the Sencha Touch framework and we are very happy with the implementation and the capabilities of the product.
Idrees Shah
Project Consultant, Public Authority for Consumer Protection,
Government of Oman
LET'S TALK ABOUT YOUR PROJECT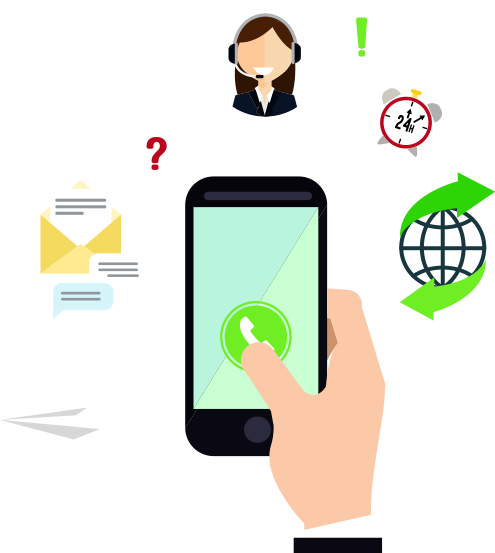 CALL

VISIT
941 E. Charleston Road, Suite 101, Palo Alto, CA, 94303