Elevate Complex Engagements with HL7 Integration
Solutions
High performance data communication solutions at your fingertips
Health Level Seven (HL7) is a standard that defines the format for exchanging health-related information between medical applications. Healthcare applications require rapid exchange, sharing and retrieval of data for efficient delivery of healthcare services. A well-integrated clinical system will make the filing, converting and extracting of data and clinical workflows smooth and hassle free.
In order to provide affordable healthcare relief to people worldwide and to thrive in a rapidly changing market, healthcare organizations are now turning to companies that can provide agility and deliver continued success through HL7 integration solutions. At Folio3, we facilitate you in exchanging high volume of data efficiently as our team of experts develop custom HL7 integration solutions for you, in both web and windows, to work accurately alongside some of the most challenging healthcare apps.
Seasoned HL7 Integration
Services Provider
Folio3 has been helping healthcare providers, health insurers and life sciences organizations accelerate innovation and improve care outcomes with speedy healthcare IT project deliveries. Leveraging the HL7 FHIR standards, Folio3 has been serving integrated solutions to the healthcare industry across the globe. Our HL7 integration services ensure sophisticated engagement and powers modern communication solutions by helping improve member retention and reducing costs. Folio3's HL7 integration services have enabled our clients to transfer data seamlessly, both externally and internally, providing custom solutions for:
HL7 Messaging
HL7 Data Exchange
HL7 Specification Model
HL7 Integration Engine
HL7 Integration Development
Gain an Edge with Seamless EHR Integration Solutions
Exponential increase in medical data and new growth opportunities are making healthcare providers turn to competitive EHR integration services providers. Companies related to healthcare processes demand comprehensive integration platforms that are centered around reusable APIs, to accelerate innovation by turning agility into a competitive advantage. We will jumpstart the development of the healthcare applications that you require and accelerate innovation with our expert EMR integration services.
Folio3 provides support for your core business processes with real-time integration across EHRs and CRMs by offering you an accelerated set of connectivity assets. Our expert EHR integration solutions team has expertise in working with an array of EAI platforms like Mirth, Redpoint, Ensemble and BizTalk and offer integrated third party solutions with EHR's like NexGen, Athena, Allscript and Epic. Folio3's EHR Integration services ensure a smooth workflow transition by offering you:
Extensive Interface Development
Interface Error Resolution & Support
Efficient Data Conversion
Rapid Integration Framework
EHR Interface Services & Troubleshooting
Unlock Innovative EMR Integration Solutions & Services
At Folio3, we offer custom EMR integration solutions to integrate various healthcare systems together while overcoming the challenging integration problems. We are simplifying the process of healthcare integration through the development of innovative EMR integration solutions with rich technology. Our custom EMR integration solutions are built specifically for healthcare processes and created using open source HL7 software that enables bi-directional sending of messages between apps and systems.
SOME OF OUR CUSTOMERS SUCCESS STORIES
Power Connectivity for your Healthcare Organization
with HL7 Integration Solution
Providing agility for continued success
Our team of HL7 integration experts have successfully developed and executed numerous EMR and EHR projects, working with some of the best hospitals and healthcare providers in the world. Using our extensive experience with medical standards and healthcare integration systems, we ensure that you gain seamless HL7 integration solutions. Here's what our clients are saying about us:
Twinstrata has partnered with Folio3 for several years since the very early days of our company. We have been able to offload a significant portion of our development effort to their team. They have been reliable and responsive to our needs.
Mark Aldred
Director, Product Development,
TwinStrata
The Folio3 team has consistently exceeded our expectations. It felt as if we were working with an onshore team. It was their ability to understand our needs and keep us engaged throughout the entire process that has resulted in an exceptional product and a valued partner
Johnny McGuire
Product Manager,
TRUETRAC
They have helped us manage and execute the bulk of the engineering work necessary for integrating with our partners in the Airline, Car and Hotel verticals.
Stewart Kelly
Whether it's a new development, update or maintenance – Folio3 always shines through. Their turnaround time is always stellar, it's a pleasure to work with them.
Mike Do
Software Engineer,
Barnes & Noble
Folio3 nails it again and again. Their development & QA work is absolutely flawless, couldn't have asked for a better technology partner.
Thais Forneret
Back Office Manager,
Maestro Conference
Having reliable, high quality product development, QA and marketing support resources gives us more bang for the buck and enables much shorter development timeframes than a US only operation.
Tony Lapine
The Folio3 team did an amazing job. They really look out for the customer and try and do the best for them. Very impressed with the final product they delivered. I really enjoyed working with their team and would highly recommend them.
Sarah Schumacher
Progressive Beef Program Manager at
Zoetis
We were extraordinarily pleased with the functionality and depth of understanding that Folio3's solution exhibited after a relatively brief but incisive, project kickoff meeting. Folio3 "gets it" from the start, relieving us from tedious development discussions drawn out over a long period of time.
Anne Thys
VP Logistics,
Sundia Corporation
Folio3 has developed our award winning cross platform app on the Sencha Touch framework and we are very happy with the implementation and the capabilities of the product.
Idrees Shah
Project Consultant, Public Authority for Consumer Protection,
Government of Oman
LET'S TALK ABOUT YOUR PROJECT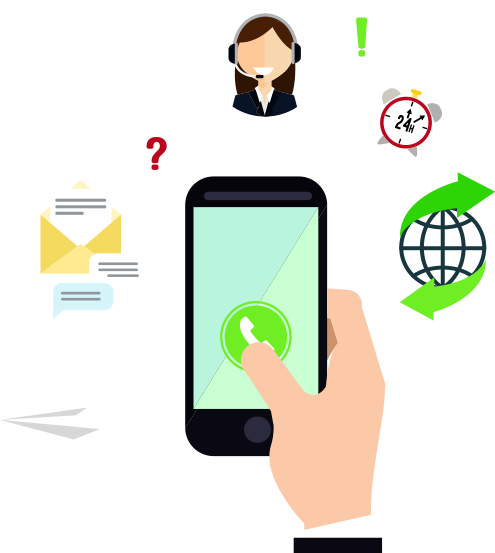 CALL

VISIT
941 E. Charleston Road, Suite 101, Palo Alto, CA, 94303