Cloud Software Design & Development Solutions
for Enterprises
Change the way your enterprise connects with data on the cloud
As enterprises and businesses become more aware of cloud's service-oriented modular architecture and its benefits for facilitating the shift to modern software globally, cloud-based services became the imperative building blocks of the back-end technology that gave birth to open source cloud-based tools and applications.
The adoption of cloud computing models like PaaS (Platform as a Service) and IaaS (Infrastructure as a Service) meet the challenges which SaaS applications initially presented to enterprise by moving additional processes and data into the cloud, making both clustered and distributed solutions available for high performance and scalability. While cloud providers use a distributed model to enable high performance and lower latency, active-passive database clusters are offering the accessibility of centralized storage and a smarter way to ensure failover to redundant copies of data in the event of database failure. Together both clustered and distributed solutions are offering elevated levels of optimized performance, centralized storage solutions and higher availability.
Microservice Architecture & Scalable Design
Creating cloud software solutions that are both resilient and scalable is an essential part of the microservice architecture we offer through our software design and development solutions at Folio3. Considered ideal for enabling support for a range of platforms and devices, a well-designed scalable cloud solution is expected to withstand the constantly rising and falling demand of the enterprise it serves. This next generation cloud application solutions promotes development and deployment of self-contained units through its microservice architecture, rendering it successful for responding to consumer requests.
Security Solutions with Integrations
Security remains a constant concern for enterprise cloud users, further complicated by the challenge posed by integration. Cloud integration solutions must be able to support a variety of integration flows across the cloud and enterprise without limiting the scale of endpoints. Integration solutions provided by Folio3 offers your enterprise secure in-the-cloud and on-premises capability of authenticating and authorizing access to resources while catering to the growing number of applications that require enterprise data access through secure means without compromising the cloud firewall.
Expertise in Cloud-specific
Services
The new scalable solutions like Amazon, Rackspace and Microsoft Azure are stealing the limelight by offering a more modular and software-based ecosystem by making it possible to deploy the continuous development cycles, creating new foundations with cloud-based modules and simplifying integration while providing the much needed elasticity and flexibility required for matching it with the user's choice of technologies. Our expertise in cloud specific integration services provide you:
Security & encryption for your cloud data
Flexibility & scalability for increased endpoints
Support for an array of integration flows
Management & rich monitoring capabilities
Support for complete maintenance & upgrades
Enterprise software design and development solutions provided by Folio3 are built for scalability and high performance. Our talented team of developers have the skillset to expertly design, develop and manage software solutions for the super-fast platforms of Amazon, Microsoft Azure, Rackspace and more, ensuring that you get a fully customized platform, optimized with one-click scalability that's engineered to provide automated security and expert integration with auto backups for easy data recovery. Our experience has led us to partner up with major industry names like HipLink, SquareTrade, Winkk, Blayz, Vizdum and MaestroConference, offering them cloud, hosting and integration solutions to ensure the best performance and high-standard security for data protection.
SOME OF OUR CUSTOMERS SUCCESS STORIES
WHAT CLIENTS SAY ABOUT US
Twinstrata has partnered with Folio3 for several years since the very early days of our company. We have been able to offload a significant portion of our development effort to their team. They have been reliable and responsive to our needs.
Mark Aldred
Director, Product Development,
TwinStrata
The Folio3 team has consistently exceeded our expectations. It felt as if we were working with an onshore team. It was their ability to understand our needs and keep us engaged throughout the entire process that has resulted in an exceptional product and a valued partner
Johnny McGuire
Product Manager,
TRUETRAC
They have helped us manage and execute the bulk of the engineering work necessary for integrating with our partners in the Airline, Car and Hotel verticals.
Stewart Kelly
Whether it's a new development, update or maintenance - Folio3 always shines through. Their turnaround time is always stellar, it's a pleasure to work with them.
Mike Do
Software Engineer,
Barnes & Noble
Folio3 nails it again and again. Their development & QA work is absolutely flawless, couldn't have asked for a better technology partner.
Thais Forneret
Back Office Manager,
Maestro Conference
Having reliable, high quality product development, QA and marketing support resources gives us more bang for the buck and enables much shorter development timeframes than a US only operation.
Tony Lapine
The Folio3 team did an amazing job. They really look out for the customer and try and do the best for them. Very impressed with the final product they delivered. I really enjoyed working with their team and would highly recommend them.
Sarah Schumacher
Progressive Beef Program Manager at
Zoetis
We were extraordinarily pleased with the functionality and depth of understanding that Folio3's solution exhibited after a relatively brief but incisive, project kickoff meeting. Folio3 "gets it" from the start, relieving us from tedious development discussions drawn out over a long period of time.
Anne Thys
VP Logistics,
Sundia Corporation
Folio3 has developed our award winning cross platform app on the Sencha Touch framework and we are very happy with the implementation and the capabilities of the product.
Idrees Shah
Project Consultant, Public Authority for Consumer Protection,
Government of Oman
LET'S TALK ABOUT YOUR PROJECT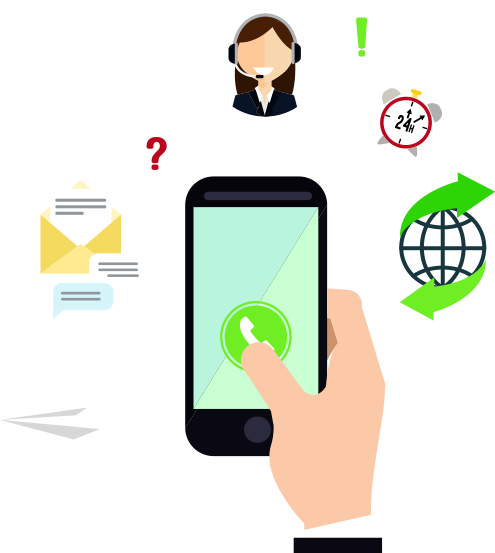 CALL

VISIT
941 E. Charleston Road, Suite 101, Palo Alto, CA, 94303