Custom Email Campaign & Tracking Solutions
for Enterprises
Monitor customer interactions and track consumer engagements
Emails are not only one of the most popular ways to communicate but they are also a must-have tool required for the success of any brand or business in today's cut-throat marketplace. Gone are the days when you would just send out a blind email and hope for a potential lead. Now running customized email campaigns and tracking emails is helping companies around the world in efficiently promoting their products and increasing sales. Email campaigns are a huge part of successful digital marketing strategies and email tracking platforms are giving companies the power to build and retain relationships with their customers while exceedingly improving consumer engagement.
Customized email marketing campaigns not only give your message a much larger reach than social media platforms, but the message that gets delivered to the target audience has more probability of creating conversions. As one of the most preferred medium of digital marketing, targeted email campaigns have the unmatched ability to drive higher ROI and continue to outperform all other digital mediums. Brands and companies around the world are now focusing more and more on running successful email campaigns and effectively tracking email campaign data to take data-driven business decisions.
Custom Email Campaign
Solutions
Businesses from around the globe, from startups to small businesses, large enterprises and Fortune 500 companies, opt for Folio3's email campaign solutions to promote their digital marketing strategies and build customer engagement. Our custom email campaign platforms have helped businesses in recapturing lost consumers, showcasing services, and in promoting their products. Email campaign solutions by Folio3 can be easily integrated with all e-commerce service platforms, allowing you to send better emails through marketing automation workflows and grow your business. Our solutions ensure that you stay connected with your audience all the time, which is why our custom email tracking solutions deliver insights and analytics to you in real-time across all integrated devices. Customized email campaign solutions by Folio3 provide you features powerful enough to cater to all kinds of businesses, no matter what the size.
Our customized email campaign solutions enable you to:
Connect your e-store to your preferred integration
Create targeted email campaigns & automate follow-ups
Choose from dozens of customized email templates
Robust email marketing automation feature
Schedule emails based on targeted preferences & demographics
Integration with popular apps and services
Custom Email Tracking Solutions
Get notified when an email has been opened, clicked or viewed! At Folio3, we build email tracking solutions that are tailored to meet your needs, no matter what they are. Our customized platforms work efficiently in the background as you run your digital marketing campaigns and other daily tasks uninterrupted. Email tracking solutions by Folio3 will provide you valuable insights regarding your email interactions with customers, networks, contacts and even prospective clients. Our expert development team has successfully deployed email tracking systems for international companies and various enterprises, offering them unique technical functionalities and pixel detection. Our email tracking solutions can be integrated directly with your email platforms so you not only gain insights regarding email open rates and click volume but also learn the location your email was checked from and the device used for the process. That is the power of tracking engagement through a custom email tracking platform!
Our email tracking solutions enable you to:
Create, send, schedule, manage and track inbound
Reliable management and tracking of all outbound emails
Receive notifications or alerts for various recipient actions
Categorize inbound and outbound email communications
Gain analytics on basic and advance email functionalities
Complete access to advanced reporting features
Why we are the Best at What We Do?
Sales and marketing departments in organizations frequently require email campaigns and tracking solutions to identify optimal engagement points which help in improving communications with potential customers. Platforms built by the expert team of developers and designers at Folio3 are intended to be scalable, high-tempo and customer centric, delivering high-level communications and effective personalized engagement. Advanced analytics and actionable insights provided by our email tracking platforms has helped dozens of sales and marketing teams optimize their performance and improve effectiveness across a multitude of channels. What makes us the best is our vast experience that gives us true marketing alignment to build platforms with improved visibility and easy collaboration, so you have complete control over data and processes required to maximize business success.
SOME OF OUR CUSTOMERS SUCCESS STORIES
WHAT CLIENTS SAY ABOUT US
Twinstrata has partnered with Folio3 for several years since the very early days of our company. We have been able to offload a significant portion of our development effort to their team. They have been reliable and responsive to our needs.
Mark Aldred
Director, Product Development,
TwinStrata
The Folio3 team has consistently exceeded our expectations. It felt as if we were working with an onshore team. It was their ability to understand our needs and keep us engaged throughout the entire process that has resulted in an exceptional product and a valued partner
Johnny McGuire
Product Manager,
TRUETRAC
They have helped us manage and execute the bulk of the engineering work necessary for integrating with our partners in the Airline, Car and Hotel verticals.
Stewart Kelly
Whether it's a new development, update or maintenance - Folio3 always shines through. Their turnaround time is always stellar, it's a pleasure to work with them.
Mike Do
Software Engineer,
Barnes & Noble
Folio3 nails it again and again. Their development & QA work is absolutely flawless, couldn't have asked for a better technology partner.
Thais Forneret
Back Office Manager,
Maestro Conference
Having reliable, high quality product development, QA and marketing support resources gives us more bang for the buck and enables much shorter development timeframes than a US only operation.
Tony Lapine
The Folio3 team did an amazing job. They really look out for the customer and try and do the best for them. Very impressed with the final product they delivered. I really enjoyed working with their team and would highly recommend them.
Sarah Schumacher
Progressive Beef Program Manager at
Zoetis
We were extraordinarily pleased with the functionality and depth of understanding that Folio3's solution exhibited after a relatively brief but incisive, project kickoff meeting. Folio3 "gets it" from the start, relieving us from tedious development discussions drawn out over a long period of time.
Anne Thys
VP Logistics,
Sundia Corporation
Folio3 has developed our award winning cross platform app on the Sencha Touch framework and we are very happy with the implementation and the capabilities of the product.
Idrees Shah
Project Consultant, Public Authority for Consumer Protection,
Government of Oman
LET'S TALK ABOUT YOUR PROJECT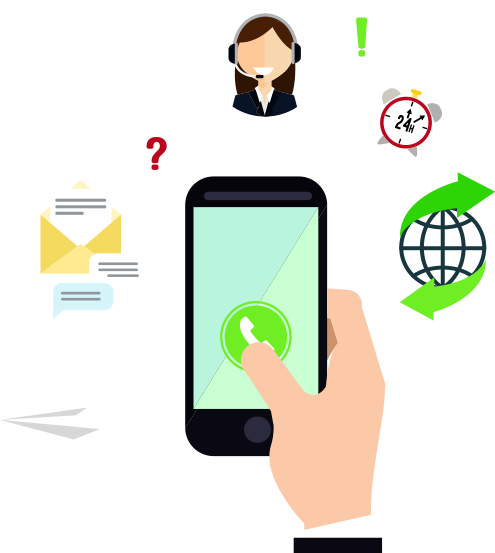 CALL

VISIT
941 E. Charleston Road, Suite 101, Palo Alto, CA, 94303