Internet of Things Solutions and Services
Comprehensive IOT services and solutions to empower organizations
IOT or Internet of Things basically refers to the network of interconnected physical devices and mechanical objects that are embedded with network connectivity, sensors and software which enables them to collect and exchange data. Internet of Things solutions are creating opportunities for more direct integration of physical devices with computing systems, allowing objects to be controlled remotely across an existing network infrastructure. These devices require IOT mobile apps and integration to connect and communicate with other devices, which essentially acts as a data interface. By greatly reducing human intervention and gathering data from diverse locations, Internet of Things services is resulting in improved efficiency and accuracy.
Typically, IOT's growing network of internet enabled devices cover various protocols, domains and applications. Expected to usher automation in nearly all fields, Internet of Things offers advanced connectivity of devices, systems and services that go beyond M2M (machine to machine) communications. Simply put, internet of things solutions are helping build smart devices that are connected to the internet and share data.
How IOT Solutions have changed the Technological Horizon
Connecting everything and helping make the world smarter, Internet of Things solutions have changed the technological landscape drastically for the better. By valuing creation and systematically addressing the underlying challenges, IOT is enabling businesses to unlock their full potential. Internet of things companies are now offering consumers wearable and non-wearable devices which are highly dependent on purpose-built IOT solutions. From transportation to healthcare, agriculture, consumer application, energy management and even manufacturing, IOT is offering an expansion of internet-connected automation into a wide array of industries and areas.
Investments in internet of things solutions are expected to rise as more companies pour billions of dollars into IOT services, application development, system integration, security and connectivity. The major entities using the IOT solutions and ecosystems include consumers, businesses and the government sector.
Folio3 Expertise in Internet of Things Solutions
Folio3 is a leading IOT solutions provider. We are empowering companies to connect and scale efficiently by enabling them to deliver innovative IOT powered solutions. Our IOT application development is enabling companies to bridge the gap between the real and digital world through a completely new experience. We are proud to have some of the finest IOT services engineers in our talented development team who are focused on innovative design and development. Internet of things services is enabling companies to succeed by transforming their business processes, network infrastructure and operational models. Our expert team has worked on many IOT related projects, building end to end internet of things solutions. The entire spectrum of services Folio3 offers include consultation, development and integration of IOT services.
Internet of Things (IOT)
Platforms
IOT platforms serve as a bridge between the data networks and connected devices' sensors, enabling the IOT device to receive the transmitted information and data using a secure internet transfer protocol. At Folio3, our expert development team offers seamless Internet of Things services using the following top IOT platforms:
iOS HomeKit platform
Google's Nest platform
Samsung's SmartThings platform
IBM Watson IOT Services
Microsoft IOT Services
Amazon IOT Services
IFTTT
SOME OF OUR CUSTOMERS SUCCESS STORIES
WHAT CLIENTS SAY ABOUT US
Twinstrata has partnered with Folio3 for several years since the very early days of our company. We have been able to offload a significant portion of our development effort to their team. They have been reliable and responsive to our needs.
Mark Aldred
Director, Product Development,
TwinStrata
The Folio3 team has consistently exceeded our expectations. It felt as if we were working with an onshore team. It was their ability to understand our needs and keep us engaged throughout the entire process that has resulted in an exceptional product and a valued partner
Johnny McGuire
Product Manager,
TRUETRAC
They have helped us manage and execute the bulk of the engineering work necessary for integrating with our partners in the Airline, Car and Hotel verticals.
Stewart Kelly
Whether it's a new development, update or maintenance - Folio3 always shines through. Their turnaround time is always stellar, it's a pleasure to work with them.
Mike Do
Software Engineer,
Barnes & Noble
Folio3 nails it again and again. Their development & QA work is absolutely flawless, couldn't have asked for a better technology partner.
Thais Forneret
Back Office Manager,
Maestro Conference
Having reliable, high quality product development, QA and marketing support resources gives us more bang for the buck and enables much shorter development timeframes than a US only operation.
Tony Lapine
The Folio3 team did an amazing job. They really look out for the customer and try and do the best for them. Very impressed with the final product they delivered. I really enjoyed working with their team and would highly recommend them.
Sarah Schumacher
Progressive Beef Program Manager at
Zoetis
We were extraordinarily pleased with the functionality and depth of understanding that Folio3's solution exhibited after a relatively brief but incisive, project kickoff meeting. Folio3 "gets it" from the start, relieving us from tedious development discussions drawn out over a long period of time.
Anne Thys
VP Logistics,
Sundia Corporation
Folio3 has developed our award winning cross platform app on the Sencha Touch framework and we are very happy with the implementation and the capabilities of the product.
Idrees Shah
Project Consultant, Public Authority for Consumer Protection,
Government of Oman
LET'S TALK ABOUT YOUR PROJECT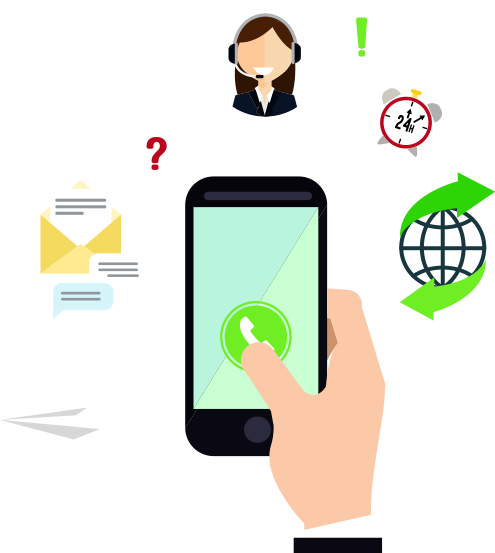 CALL

VISIT
1301 Shoreway Road, Suite 160,
Belmont, CA 94002