We develop great
mobile apps for great brands






Merging the Real and Virtual
with AR Apps
Augmented Reality (AR) and Virtual Reality (VR) are one of the most promising technologies that have emerged recently. These technologies are changing the way we interact with software, creating a new class of experiences that are disrupting the traditional methods of simulation.
With extraordinary potential to grow AR/VR apps can create real disruptions across industries, like Education, Healthcare, etc. AR apps merge the real world with digital data and blends them into a single experience, enabling use cases like visualization, collaboration, or quality control etc.
Change How You Do Business With Augmented Reality
With VR you can now visualize prototypes to get detailed insights into the development process of the product from the very beginning, leaving little room for errors and therefore enhancing the processes thereby resulting in time savings.
VR is enabling real estate and tourist companies to provide virtual tours, allowing them to highlight the best features in real-time.
Companies can hold meetings in an immersive low-cost and engaging environment without executives having to be present in the same location.
Have an idea for an app, talk to us today
for a free consultation!
We Work With All The Latest Ar Technologies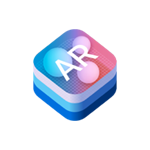 Create Genuinely Immersive AR/VR Experiences with Folio3
At Folio3, we provide end-to-end consultation and implementation services enabled by our experience in strategy, digital innovations, effective organizational processes and our expertise in Augmented Reality, Internet of Things, and Virtual Reality technology deployments.
Regardless of the existing procedures, specialized development needs or business targets, we work together with our customers to encourage, guide and support them from the very start to the final phases of digital implementation to deliver greater value for their investment.
Our Competitive Edge That Will Sharpen Yours
We have been delivering strategic mobile applications and offering futuristic iPad and iPhone app development solutions to customers worldwide. Here's what you have to say about that:
Twinstrata has partnered with Folio3 for several years since the very early days of our company. We have been able to offload a significant portion of our development effort to their team. They have been reliable and responsive to our needs.
The Folio3 team has consistently exceeded our expectations. It felt as if we were working with an onshore team. It was their ability to understand our needs and keep us engaged throughout the entire process that has resulted in an exceptional product and a valued partner
They have helped us manage and execute the bulk of the engineering work necessary for integrating with our partners in the Airline, Car and Hotel verticals.
Whether it's a new development, update or maintenance – Folio3 always shines through. Their turnaround time is always stellar, it's a pleasure to work with them.
Folio3 nails it again and again. Their development & QA work is absolutely flawless, couldn't have asked for a better technology partner.
Having reliable, high quality product development, QA and marketing support resources gives us more bang for the buck and enables much shorter development timeframes than a US only operation.
The Folio3 team did an amazing job. They really look out for the customer and try and do the best for them. Very impressed with the final product they delivered. I really enjoyed working with their team and would highly recommend them.
We were extraordinarily pleased with the functionality and depth of understanding that Folio3's solution exhibited after a relatively brief but incisive, project kickoff meeting. Folio3 "gets it" from the start, relieving us from tedious development discussions drawn out over a long period of time.
Folio3 has developed our award winning cross platform app on the Sencha Touch framework and we are very happy with the implementation and the capabilities of the product.