Enterprise Software & Integration Solutions we Offer
Optimize business operations and processes at a whole new level
Over time enterprises, both medium-sized and large, tend to face increased complexity with legacy application that often results in fragile systems, making system interconnectivity a major challenge. Enterprise integration, therefore, becomes crucial to retain organizational agility for enabling better decision making and for boosting productivity. At Folio3, we ensure that integration is a simplified process that provides you the ease of unifying various applications, systems and databases across your enterprise. With our seamless integration solutions, your enterprise gains a robust system and software which enables efficient system interconnectivity, making you better equipped to handle numerous data resources, format and protocols while taking on the challenge of system orchestration. Our array of services ranges from design and development of:
Allow your Business to Meet Today's Market Challenges Head -on
Our enterprise mobility management solutions ensure simplified deployment, enhanced security and effective management while offering expertise for an array of verticals, including:
Digital Marketing Solutions
We have been providing companies with the best digital exposure that they deserve with our engaging strategies and winning solutions with a range of services including SEO, PPC, social media marketing, content marketing, web design and web development.
Healthcare Solutions
Folio3 has helped hundreds of global health care providers, hospitals, health insurers and life sciences organizations in accelerating innovation and improving patient care outcomes with custom HL7, FHIR and EHR integration solutions and implementation.
What makes us the Best Enterprise Software & Integration Solutions Provider?
The coherent framework of enterprise software and integration solutions by Folio3 enables you to integrate a diverse range of data, both internally and externally, so you are able to share an integrated information infrastructure through mission-critical applications like CRM, complex dashboards and reporting systems. Businesses are now rapidly turning to enterprise software solutions to eliminate point-to-point integration issues with robust integration systems and applications, which is helping organizations in gaining business agility and providing high level insights to make well-informed decisions.
With Folio3's enterprise software and integration solutions, you become capable of addressing the challenges associated with your organization's various communication channels while protecting data separately through a secure system integration across your enterprise, as it allows you to:
Enable secure access to apps & productivity resources
Provide secure interconnectivity for processes & systems
Manage deployments from a single console
Improve productivity by enabling communications
Ensure complete data security & accurate data
Get real time updates to ensure business process accuracy
Coordinate business processes through automation
Quarantine non-compliant and rooted devices
Employ message routing & data transformation
Add end-to-end ecosystem protection and high availability
Expert Mobile Management Solutions by Folio3
Folio3 has provided hundreds of companies, organizations and firms across the globe with expert enterprise solutions. We are a leading IT company that provides enterprise mobility management solutions to a range of industries and offering expertise in the following services:
Secure Enterprise Mobility Management Solutions by Folio3
Folio3 offers simplified and secure enterprise mobility management solutions for your entire fleet, giving you the power to protect your enterprise information by providing endpoint support from a single management console while increasing productivity by keeping your whole organization connected and offering complete protection of your corporate data with enterprise security.
SOME OF OUR CUSTOMERS SUCCESS STORIES
WHAT CLIENTS SAY ABOUT US
Twinstrata has partnered with Folio3 for several years since the very early days of our company. We have been able to offload a significant portion of our development effort to their team. They have been reliable and responsive to our needs.
Mark Aldred
Director, Product Development,
TwinStrata
The Folio3 team has consistently exceeded our expectations. It felt as if we were working with an onshore team. It was their ability to understand our needs and keep us engaged throughout the entire process that has resulted in an exceptional product and a valued partner
Johnny McGuire
Product Manager,
TRUETRAC
They have helped us manage and execute the bulk of the engineering work necessary for integrating with our partners in the Airline, Car and Hotel verticals.
Stewart Kelly
Whether it's a new development, update or maintenance - Folio3 always shines through. Their turnaround time is always stellar, it's a pleasure to work with them.
Mike Do
Software Engineer,
Barnes & Noble
Folio3 nails it again and again. Their development & QA work is absolutely flawless, couldn't have asked for a better technology partner.
Thais Forneret
Back Office Manager,
Maestro Conference
Having reliable, high quality product development, QA and marketing support resources gives us more bang for the buck and enables much shorter development timeframes than a US only operation.
Tony Lapine
The Folio3 team did an amazing job. They really look out for the customer and try and do the best for them. Very impressed with the final product they delivered. I really enjoyed working with their team and would highly recommend them.
Sarah Schumacher
Progressive Beef Program Manager at
Zoetis
We were extraordinarily pleased with the functionality and depth of understanding that Folio3's solution exhibited after a relatively brief but incisive, project kickoff meeting. Folio3 "gets it" from the start, relieving us from tedious development discussions drawn out over a long period of time.
Anne Thys
VP Logistics,
Sundia Corporation
Folio3 has developed our award winning cross platform app on the Sencha Touch framework and we are very happy with the implementation and the capabilities of the product.
Idrees Shah
Project Consultant, Public Authority for Consumer Protection,
Government of Oman
LET'S TALK ABOUT YOUR PROJECT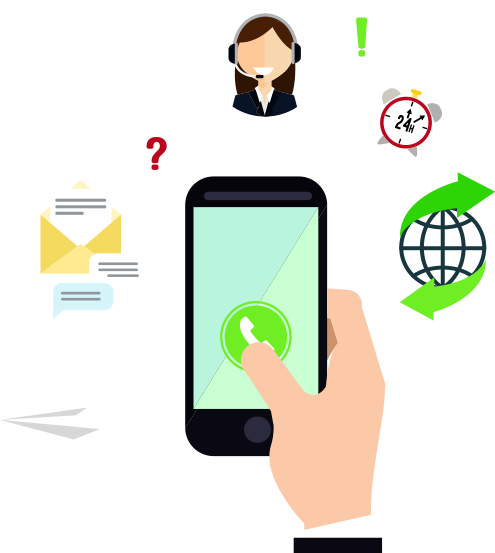 CALL

VISIT
1301 Shoreway Road, Suite 160, Belmont, CA 94002