Digital Transformation Leaders in the Animal Care Industry
We provide cutting-edge animal care software solutions that revolutionize livestock management and pet care
By the year 2050, the world will need to double food production to feed our rapidly growing population. Meeting this challenge requires using advanced, more efficient animal care software solutions that can streamline and improve the current procedures and processes used in the maintenance of livestock farms, ranches, feed yards and companion animal care operations.
Animal care is at the center of two well-established sectors; farm animal care and companion animal care. The increasing demand for food safety and produce traceability has put pressure on farm, ranch and feed yard owners to employ more innovative methods for effective monitoring and tracking of livestock data. Aside from the food safety compliance aspect, better livestock and facility management means more, higher quality meat and dairy production and ultimately, better profitability.
Despite the drawbacks and problems associated with manual data collection techniques and paper based processes, farm and ranch owners are forced to utilize these aged old methods because they don't have access to a technology partner who understands their business and processes well enough to help them digitize and optimize their operations.
The same problem is faced by the pet care industry, since companion animal care tracking requires immense attention and concentration. Finding the right grooming and nutritional facts about your pet, tracking their daily food intake and exercise regimen, scheduling and conducting regular health check-ups, keeping track of their symptoms, medications, vaccinations and their effects, is a daunting proposition, especially since this information needs be stored in such a manner where it can be easily referenced and tracked, and can be utilized to glean valuable insights into better companion animal care.
That's where we come in. With our knowledge of the animal health industry, and our extensive expertise in building animal care software solutions, we can help you optimize and better manage your animal care procedures and practices, whether you're a farm or ranch owner, animal caretaker, feed yard operator or animal care specialist.
Digitizing Animal Care Services
We understand the importance of using technology in animal health management. Our industry leading animal care software solutions are specifically designed to help farmers, ranchers and animal care specialists overcome the challenges they face in livestock and companion animal care and management. Having served as the technology partner of some of the top players in the animal health industry, we have been able to develop innovative animal care software solutions that support farm animal owners and animal care specialists in their operations, by optimizing animal care management practices and providing a better, more efficient way of recording, tracking and analyzing animal care data (for e.g. cattle record keeping or swine health & care data), to gain actionable insights and drive better decision making, helping them improve ranch and feed yard productivity and profitability, as well as animal longevity.
Having built multi-platform, mobile and web based animal care software solutions for cattle record keeping and swine health & care, in collaboration with leading animal healthcare companies like Zoetis, Merial & PetZam and livestock organizations like the American Angus Association and Agri Beef, we are intimately familiar with the problems faced by ranch and feed yard owners and animal care specialists, and the type of solutions they need to overcome those problems.
Some Of Our Work
We provide fully integrated, animal care software solutions for animal health companies, ranch and feed yard owners and animal healthcare providers that optimize and enhance their day to day tasks and processes, as they relate to animal care (cattle management, swine health & care, equine care) and facility management. Our team of experts goes on-site to understand the problems faced by our clients and works with them to come up with and deliver state-of-the-art animal care software solutions that overcome those problems.
Migrated Agri Beef's Magento based ecommerce storefront to Magento 2 along with implementing a number of custom features and performance optimizations, that helped streamline their ecommerce operations and significantly reduced their order turnaround time. Folio3 has also designed and delivered a number of other projects for Agri Beef, related to their back office Dynamics AX ERP, including:
A custom integration solution for their EDI system and Dynamics AX ERP that facilitates automatic import of orders from their EDI into Dynamics AX

A custom version of Folio3's DynAX app (mobility solution for the Dynamics AX CRM)
A telemedicine app for home based pet care, for US based telemedicine solutions provider PetZam. The PetZam app is a VCPR compliant, multi-platform (iOS and Android) app that allows pet owners to instantly connect with and get their pets examined by registered veterinarians and trainers via live video conferencing, at any time from the comfort of their home.
A multi-platform, mobile & web based solution for quality management of cattle feed yards. Comprising of a mobile app and web based admin console, the solution eliminates paper based processes and automates the daily quality assurance activities, standard operating procedures and maintenance tasks carried out at beef farms and ranches, thereby increasing the efficiency and accuracy of bovine health tracking.
A cross platform, social networking app (for a leading animal healthcare company) that allows pet owners to interact with, and share details and updates related to their pets with pet care providers and other pet owners. This app allows pet owners to:
Add & edit pets, co-owners & pet care providers to the app
Record their pet's daily and share them with their friends list
Upload & share their pet's pictures & videos
View their own pets' as well as their friends' pets' profiles, day's activities and activities history
Send, receive & view messages from friends & care providers
Pet Buddies
Experts On Call
An iOS based marketing app that connects veterinarians with key opinion leaders in their industry. Using the app, veterinarians can search for and get more information on opinion leaders, as well as schedule and manage appointments with these subject matter experts. It also allows opinion leaders to publish content pieces and blogs, make their calendars available on the app, and accept appointments from the app's users (veterinarians).
iEvents
An iOS based app for soliciting and capturing real-time audience (customers, employees, vets, producers & other partners) feedback at events such as the PEI and for alerting users to upcoming events. The app enables users to actively participate in registered events, take real time quizzes and polls, and fill out surveys & feedback forms related to the events.
Life Long Care
An iOS based app (for a leading animal healthcare company) that facilitates home based pet health management, by providing pet owners with information related to the detection and prevention of common ailments, as well as treatments available. The app also facilitates physical examination at home (via step by step physical examination guides) and also enables pet owners to schedule appointments with registered veterinarians.
An iOS app that enables pet owners to manage their pet's grooming and health, by providing them with all the required information in one place, such as symptoms of common ailments, possible ailments their pet might be suffering from (based on the symptoms input by the user), along with recommendations to visit the veterinarian's office. The app also showcases nearby points of interest such as vet clinics, parks & grooming shops, along with providing pet grooming tips & information.
Pet Toolbox
PigWise
A one of kind, multi-platform, mobile & web based solution for the swine and pork industry that allows caregivers to track and record swine health data, and swine health management activities in real time, while providing farm owners and production managers with instant updates and analytical reports about the tasks performed by their staff.
We are beyond impressed with the solution Folio3 created. Having seen the solution evolve from the initial idea to wireframes, to a fully functioning app in such a short time is simply amazing. I'm grateful to the Folio3 team for all the effort they've put in, it truly shows in the end product's function and creativity.
Ginette Gottswiller
Director of Commercial Programs & AngusSource,
Angus Association of America
Folio3 has done a fantastic job! Thanks to their efforts, we were not only able to bring our idea for the PetZam app to life, but have also managed to get it approved for usage by two leading multi-national animal health companies.
Eric Shank
We are very excited to see the new PigWise app rolling out to production. When we had discussed the initial idea with Folio3 we had no idea that the final build would look this good. You guys rock!.
Matthew Helpern
The Folio3 team did an amazing job. They really look out for the customer and try and do the best for them. Very impressed with the final product they delivered. I really enjoyed working with their team and would highly recommend them.
Sarah Schumacher
Progressive Beef Program Manager at
Zoetis
LET'S TALK ABOUT YOUR PROJECT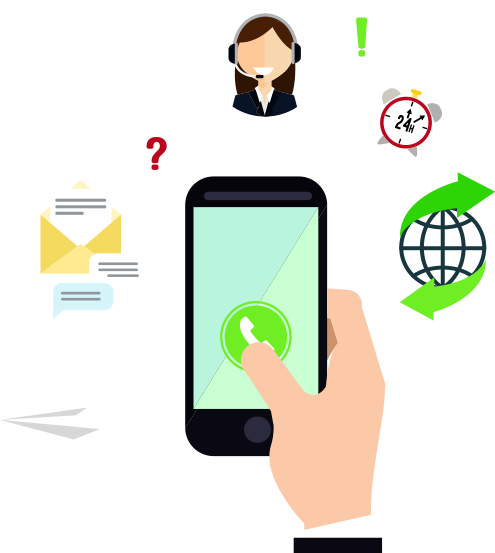 CALL

VISIT
941 E. Charleston Road, Suite 101, Palo Alto, CA, 94303