PUSH Notification Solutions for Enterprises
Most trusted, high volume, cross platform push notification solutions
The rapidly changing landscape of technology has a huge impact on consumer preferences and behaviors, keeping marketers on their toes for keeping up with the constantly shifting interests. Businesses now require reliable digital marketing technologies that aid them in mastering these changing trends while consistently improving engagement with a massive audience. Mobile marketing automation is arguably a new medium that offers a lot of support and potential to digital marketers. Combined with web push notifications, it is offering actionable results and a larger outreach to businesses worldwide.
Push notifications are successfully driving improved engagements and increased ROI for businesses, helping marketers run successful digital marketing campaigns for targeted audience. At Folio3, we are assisting companies in fostering engagement with reliable real-time push notification solutions. Push notification solutions offered by Folio3 will empower you to receive push messages on not just iOS, Android and desktop platforms but they can also be tailored to provide support on additional platforms too. Now you can easily create personalized notifications, set them up for automatic delivery and sit back to monitor the conversion of your push notifications in real-time.
Real-Time Push Notifications for iPhone, Android & Web
Push notification solutions developed by Folio3 gives your business the convenience of receiving real-time notifications on your Android, iOS and desktop devices. Our brilliant team of experts can also integrate push notifications for your IOT and wearable devices as well, so you can receive unlimited push notifications on all kinds of devices from dozens of applications. We have worked with a number of clients, integrating our secure push notification platform with their network monitors, web apps and even shell scripts for customized specifications. Compatible with Android, iPhone and desktop users, our push notifications are secure and can be optimized for instant push message delivery on any Android and iOS version or desktop browser of your preference.
Secure Push Notifications
Solutions
Push notification solutions by Folio3 provide you cross platform and cross device reach, offering enterprise-grade security and reliable delivery. Our push notification solutions offer premium support options and unbeatable features like:
Unlimited cross device support
Unlimited push notification support
Compatibility with Android, iOS and web
Real time analytics & data statistics
Reliable end-to-end message security
Delivery scheduling & automation
Import & export data support
Full API & A/B Testing
Unlimited segments & personalization
Localization and real-time geo-zone option
Tagging & deep linking functionalities
Multi-language & rich media support
Why we are the Best at What We Do?
At Folio3, we have partnered up with hundreds of enterprises, offering them reliable push notification solutions that have helped them boost user engagement with deeply contextual in-app messages and a larger outreach with web push. Our push notification solutions are designed to offer personalized engagement with your targeted mobile audience, giving you incredible scalability with maximum support on most devices and all major SDKs. By integrating push notification solutions across cross devices and platforms you will be able to provide convenience and value to your app users. Our push notification solutions are empowering businesses with unlimited capabilities, providing them with the ability to easily target segments of their user base and even personalizing messages for specific app users, without worrying about the development hassle.
SOME OF OUR CUSTOMERS SUCCESS STORIES
WHAT CLIENTS SAY ABOUT US
Twinstrata has partnered with Folio3 for several years since the very early days of our company. We have been able to offload a significant portion of our development effort to their team. They have been reliable and responsive to our needs.
Mark Aldred
Director, Product Development,
TwinStrata
The Folio3 team has consistently exceeded our expectations. It felt as if we were working with an onshore team. It was their ability to understand our needs and keep us engaged throughout the entire process that has resulted in an exceptional product and a valued partner
Johnny McGuire
Product Manager,
TRUETRAC
They have helped us manage and execute the bulk of the engineering work necessary for integrating with our partners in the Airline, Car and Hotel verticals.
Stewart Kelly
Whether it's a new development, update or maintenance - Folio3 always shines through. Their turnaround time is always stellar, it's a pleasure to work with them.
Mike Do
Software Engineer,
Barnes & Noble
Folio3 nails it again and again. Their development & QA work is absolutely flawless, couldn't have asked for a better technology partner.
Thais Forneret
Back Office Manager,
Maestro Conference
Having reliable, high quality product development, QA and marketing support resources gives us more bang for the buck and enables much shorter development timeframes than a US only operation.
Tony Lapine
The Folio3 team did an amazing job. They really look out for the customer and try and do the best for them. Very impressed with the final product they delivered. I really enjoyed working with their team and would highly recommend them.
Sarah Schumacher
Progressive Beef Program Manager at
Zoetis
We were extraordinarily pleased with the functionality and depth of understanding that Folio3's solution exhibited after a relatively brief but incisive, project kickoff meeting. Folio3 "gets it" from the start, relieving us from tedious development discussions drawn out over a long period of time.
Anne Thys
VP Logistics,
Sundia Corporation
Folio3 has developed our award winning cross platform app on the Sencha Touch framework and we are very happy with the implementation and the capabilities of the product.
Idrees Shah
Project Consultant, Public Authority for Consumer Protection,
Government of Oman
LET'S TALK ABOUT YOUR PROJECT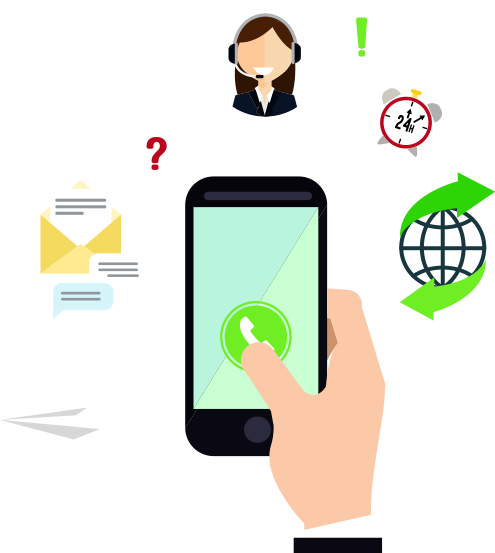 CALL

VISIT
941 E. Charleston Road, Suite 101, Palo Alto, CA, 94303