Solutions based on Emerging Technologies
Adjust to a new paradigm shift and build impressive experiences to elevate your business
The technology landscape is evolving at an incomprehensible rate which is why it is imperative to stay on the edge with the latest cutting trends and technologies that can transform your business. Emerging technologies hold much promise, offering organizations new opportunities to maximize their potential for effectively running their business. Endeavoring to provide cutting-edge solutions to users, emerging technologies are helping enterprises step up their game by taking them to the next level by allowing them to tap into new revenue streams, improve productivity and build customer loyalty.
Our Overwhelming Interest in New Technologies
As a trusted partner in Emerging Technologies solutions, Folio3 has been delivering powerful yet versatile solutions for a wide array of organizations related to machine learning, digital image processing, IOT services, connected cars, data sciences, augmented reality, virtual reality and healthcare services. We have assisted dozens of companies in efficiently managing their organizational and customer data. Our solutions help organizations identify new models of engagement, interaction and data collection, allowing them to leverage emerging technologies in ways that drive higher ROI while helping them harness technology to build immersive experiences and drive efficiency.
Emerging technology solutions by Folio3 is helping enterprises embrace new opportunities, enhance customer engagement levels, introduce innovative services and in producing compelling solutions for solving complex challenges. Through a wide array of solutions for various emerging technologies we are helping organizations achieve tangible benefits and grow business operations.
Machine Learning Services
Machine learning enables enterprises to quickly create and deploy predictive models and infuse intelligence, dramatically improving the productivity of your team. Machine learning supports greater variability and can be deployed seamlessly across multiple platforms. Our talented team of experts can integrate machine learning technologies like TensorFlow, Caffe, IBM Watson, Amazon Rekognition and Google AI services, ensuring successful deep learning processes for your organization.

Our web application, ConverseSmartly (CS) demonstrates our ability and expertise to handle technologies such as Machine Learning, Artificial Intelligence and Natural Language Processing. The application allows organizations to work smarter, faster and in a more intelligent and productive way.
Blockchain Technology
Our expert development team at Folio3 help enterprises incorporate blockchain technology as per their organizational requirements to overcome existing limitations in terms of privacy, confidentiality, performance, scalability and audibility. Some key technology areas that we have work on include HyperLedger, Ethereum, OpenChain, Microsft Coco Framework and IBM Blockchain services.
AUGMENTED REALITY
Folio3 is helping industries like retail, education, healthcare and more in exploring limitless opportunities with Augmented Reality solutions, helping them create rich augmented reality experiences. Our experienced development team has a proven track record of building innovative and highly interactive AR apps that keep your users captivated and immersed. Some key areas of technology that we have worked on for augmented reality include Google Tango, Unity 3D and Tango framework.
VIRTUAL REALITY
Folio3 has been facilitating organizations with customized Virtual Reality solutions, helping them deliver stunning user experience with rich graphics while transforming the speed and quality of experience. We have helped dozens of enterprises around the globe optimize their workflow and enhance presentation by embracing Virtual Reality solutions. Most of the work done by Folio3 on Virtual reality is by making use of Open Vision library technology.
Computer Vision & Digital Image Processing
Digital image and computer vision processing is an end-to-end solution which seamlessly integrates specialized capabilities like 3D and 2D image processing functions. Built on a unified platform, the solution helps reduce the lifecycle development of a project while greatly minimizing time and cost. Folio3's team of experts are known for offering integration services with the superior algorithms of OpenCV and JavaCPP for achieving maximum performance run time.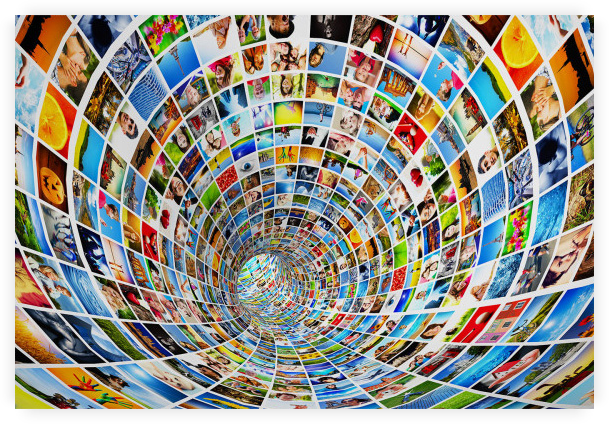 Internet of Things (IOT)
Enterprises around the world are capitalizing through Folio3's IOT solutions by improving their operational efficiencies, enhancing their user experience and empowering their workforce to integrate processes and data. Our range of IOT application development includes integration with services like Samsung's SmartThings, IFTTT, Apple HoneKit, Google Nest, IBM Watson IOT Services, Microsoft IOT services, Amazon IOT services, iOS HomeKit platform and more.

Connected Cars
Folio3 has been offering scalable connected car solutions to dozens of enterprises. Our connected vehicle technology solutions allow you to manage IOT connectivity while offering you real time insights and a cost effective way to launch, manage and monetize connected services for any vehicle. Some major technologies that we use in providing connected car solutions include OBD2, Android Auto and iOS CarPlay.

Data Sciences
Data sciences solutions allow your enterprise to stay ahead of competition with exclusive resources designed to make sense of big data. Our team of engineers can provide you integration solutions with technologies like BigQuery, Apache Kafka, Apache Spark, Python, R and others which will enable you to mine your data and uncover actionable business insights.

SOME OF OUR CUSTOMERS SUCCESS STORIES
WHAT CLIENTS SAY ABOUT US
Twinstrata has partnered with Folio3 for several years since the very early days of our company. We have been able to offload a significant portion of our development effort to their team. They have been reliable and responsive to our needs.
Mark Aldred
Director, Product Development,
TwinStrata
The Folio3 team has consistently exceeded our expectations. It felt as if we were working with an onshore team. It was their ability to understand our needs and keep us engaged throughout the entire process that has resulted in an exceptional product and a valued partner
Johnny McGuire
Product Manager,
TRUETRAC
They have helped us manage and execute the bulk of the engineering work necessary for integrating with our partners in the Airline, Car and Hotel verticals.
Stewart Kelly
Whether it's a new development, update or maintenance - Folio3 always shines through. Their turnaround time is always stellar, it's a pleasure to work with them.
Mike Do
Software Engineer,
Barnes & Noble
Folio3 nails it again and again. Their development & QA work is absolutely flawless, couldn't have asked for a better technology partner.
Thais Forneret
Back Office Manager,
Maestro Conference
Having reliable, high quality product development, QA and marketing support resources gives us more bang for the buck and enables much shorter development timeframes than a US only operation.
Tony Lapine
The Folio3 team did an amazing job. They really look out for the customer and try and do the best for them. Very impressed with the final product they delivered. I really enjoyed working with their team and would highly recommend them.
Sarah Schumacher
Progressive Beef Program Manager at
Zoetis
We were extraordinarily pleased with the functionality and depth of understanding that Folio3's solution exhibited after a relatively brief but incisive, project kickoff meeting. Folio3 "gets it" from the start, relieving us from tedious development discussions drawn out over a long period of time.
Anne Thys
VP Logistics,
Sundia Corporation
Folio3 has developed our award winning cross platform app on the Sencha Touch framework and we are very happy with the implementation and the capabilities of the product.
Idrees Shah
Project Consultant, Public Authority for Consumer Protection,
Government of Oman
LET'S TALK ABOUT YOUR PROJECT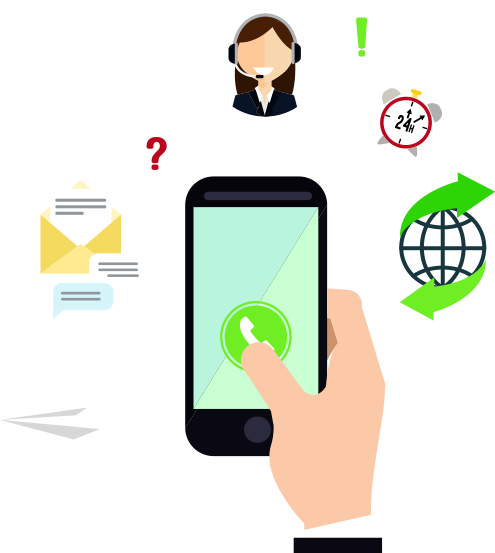 CALL

VISIT
1301 Shoreway Road, Suite 160,
Belmont, CA 94002