Business Intelligence & Data Visualization Solutions
Reduce the learning curve by analyzing a consolidated view of actionable data
The technology driven process of Business intelligence is helping businesses in analyzing data and using actionable information to make informed business decisions. Because BI encompasses a wide range of tools, methodologies and applications, it enables organizations in collecting data from internal as well as external sources, assisting in creating reports and presenting that data in appealing visualizations. Today, more companies are switching to Business Intelligence dashboard solutions and data visualizations for accelerating operational efficiency and improving decision making. BI is an exciting realm to delve into because it offers businesses greater insight into consumer behavior while improving efficiency and increasing productivity through actionable data.
Folio3 Expertise with
Third Party BI Systems &
Solutions
Folio3's business intelligence dashboard solutions are ideal for companies and organizations in all industries that are seeking flexible business intelligence systems to measure metrics and critical business KPIs for best possible decision making. From business executives to data analysts, product managers, marketing managers and IT departments, everyone requires a centralized data repository which allows easy data preparation, management and visualization. At Folio3, our team of experts can customize your BI systems according to your requirements and integrate third party solutions with your company's BI systems. Experts in our team have experience in creating dashboards for BI which offer data visualizations that permits data to be seamlessly imported into third party BI solutions and combined with data from other teams, making data easily accessible and actionable, allowing organizations to:
Monitor & measure performance and metrics in real-time
Get a consolidated view of all your organizational data
Increase work efficiencies and improve productivity
Create customizable dashboards & reports with BI
Gain visualization interactivity with built-in data animations
Folio3 Expertise in High Quality Dashboards for Data Visualizations
Our expertise in developing the best data visualization dashboards enables faster access to Business Intelligence, helping you measure performance and allowing you to monitor metrics in real-time. Folio3's team of development experts will create customized business intelligence dashboard solutions that will allow your organization to go beyond their initial exploration of data, helping them discover data and visual data analytics. We have successfully built self-service business intelligence platforms for companies operating internationally, connecting them instantly to cloud services and serving them features like:
Pre-built connectors to dozens of leading cloud services
Advanced data classification with data decoder
Powerful drag-and-drop data visualizations
Easy-to-use advanced analytical capabilities
Smart team sharing & seamless collaboration options
Wide array of dashboard data export & download formats
Responsive mobile technology with intuitive interface
Folio3 has helped dozens of companies worldwide in gaining a comprehensive view of their business data by easily adapting systems and work flows to ensure greater impact. Our business intelligence dashboard solutions have assisted companies in aligning their business processes with their goals, while the mobile device functionality provides them with complete interactivity and reports on the go.
SOME OF OUR CUSTOMERS SUCCESS STORIES
WHAT CLIENTS SAY ABOUT US
Twinstrata has partnered with Folio3 for several years since the very early days of our company. We have been able to offload a significant portion of our development effort to their team. They have been reliable and responsive to our needs.
Mark Aldred
Director, Product Development,
TwinStrata
The Folio3 team has consistently exceeded our expectations. It felt as if we were working with an onshore team. It was their ability to understand our needs and keep us engaged throughout the entire process that has resulted in an exceptional product and a valued partner
Johnny McGuire
Product Manager,
TRUETRAC
They have helped us manage and execute the bulk of the engineering work necessary for integrating with our partners in the Airline, Car and Hotel verticals.
Stewart Kelly
Whether it's a new development, update or maintenance - Folio3 always shines through. Their turnaround time is always stellar, it's a pleasure to work with them.
Mike Do
Software Engineer,
Barnes & Noble
Folio3 nails it again and again. Their development & QA work is absolutely flawless, couldn't have asked for a better technology partner.
Thais Forneret
Back Office Manager,
Maestro Conference
Having reliable, high quality product development, QA and marketing support resources gives us more bang for the buck and enables much shorter development timeframes than a US only operation.
Tony Lapine
The Folio3 team did an amazing job. They really look out for the customer and try and do the best for them. Very impressed with the final product they delivered. I really enjoyed working with their team and would highly recommend them.
Sarah Schumacher
Progressive Beef Program Manager at
Zoetis
We were extraordinarily pleased with the functionality and depth of understanding that Folio3's solution exhibited after a relatively brief but incisive, project kickoff meeting. Folio3 "gets it" from the start, relieving us from tedious development discussions drawn out over a long period of time.
Anne Thys
VP Logistics,
Sundia Corporation
Folio3 has developed our award winning cross platform app on the Sencha Touch framework and we are very happy with the implementation and the capabilities of the product.
Idrees Shah
Project Consultant, Public Authority for Consumer Protection,
Government of Oman
LET'S TALK ABOUT YOUR PROJECT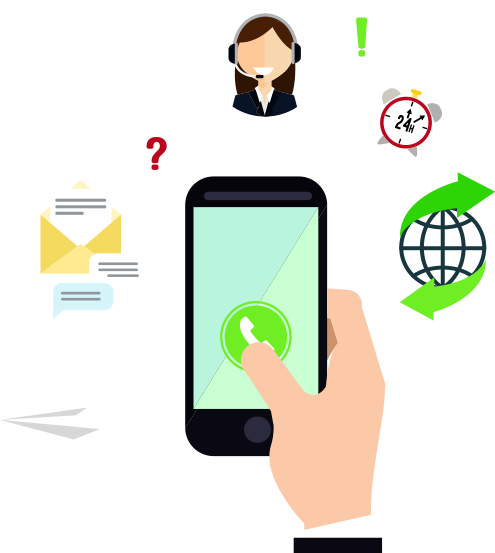 CALL

VISIT
941 E. Charleston Road, Suite 101, Palo Alto, CA, 94303